4 Chevys for Great Gas Mileage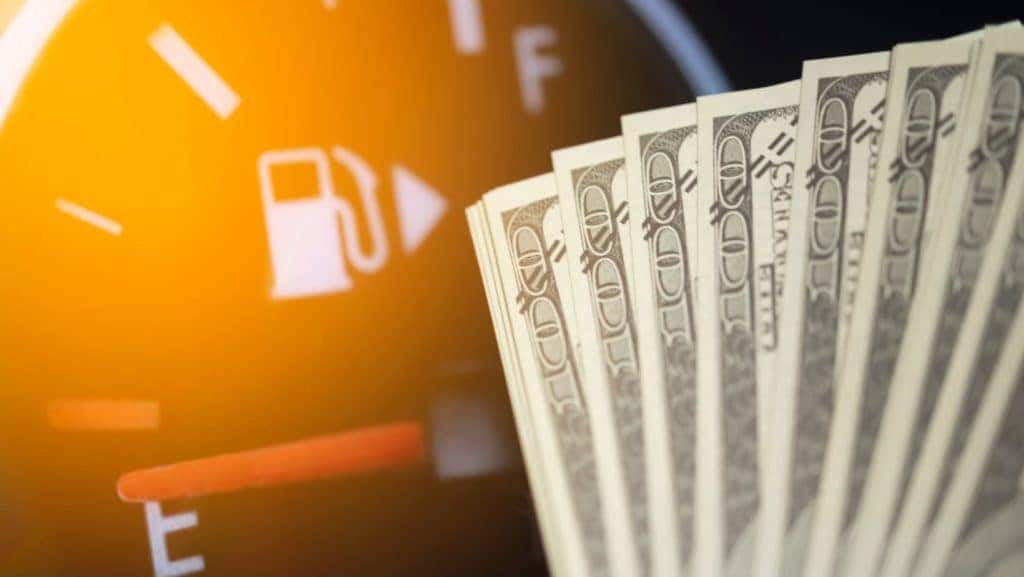 Gas mileage is a primary concern for many consumers when ranking an automobile. The car's current purchase price is a one-time expense, but as the owner of the car, you also need to think about occasional maintenance costs. One of the biggest daily costs that a car has is fuel. Therefore, gas mileage is a crucial factor to take into account while comparing high gas mileage cars in New Braunfels.
One of the most popular brands in America is Chevrolet. It produces a wide variety of automobiles, some of which are as large and tough as the Silverado or as sleek and sporty as the Corvette C6. They don't, however, stop there. Chevrolet, or Chevy as it is more commonly called, excels at building dependable, affordable vehicles. Due to their smaller engines or the aid of battery packs, these vehicles continue to be economical and emit fewer greenhouse gases.
If gas mileage is your top concern, the following are four of the most economical Chevrolets you can purchase:
The 2022 Chevy Trax crossover is the last vehicle on this list of economical gas-guzzlers. Don't worry if the thought of a crossover makes you nervous. The Trax is here to dispel any misconceptions you may have about small SUVs. The 1.4-liter turbo-4 and 6-speed automated transmission car gets 32 mpg on the LS trim version with front-wheel drive. Customers can get up to 30 mpg for the all-wheel drive model, which is still impressive.
The Trax is a family-friendly vehicle with all of the features a family might want. As one of the high gas mileage cars in New Braunfels, the vehicle has it all, including a 7-inch touchscreen infotainment system with Apple CarPlay and Android Auto connectivity. With the back seats folded down, there is 48.4 cubic feet of cargo capacity and roomy rear seats. Additionally, it boasts ten airbags and a strong IIHS safety rating.
Chevrolet Spark
If you're looking for high gas mileage cars in New Braunfels, the 2022 Chevrolet Spark is a fantastic all-rounder with its small and graceful appearance. For those who are concerned about gas prices, the car's small 1.4-liter, 4-cylinder engine, which produces 98 horsepower, gets excellent gas efficiency. All trim levels of the automobile receive up to 38 mpg, with the exception of the ACTIV, which achieves 37 mpg.
The 2022 Chevy Spark boasts every technological advancement and function a person might want in a compact family hatchback. The four-door car includes 10 airbags for strong protection and a high-strength steel safety cage. It boasts a navigation and entertainment system with a 7-inch touch screen that supports Apple CarPlay and Android Auto. Additionally, it contains a built-in hotspot for mobile internet access. Rear vision cameras are also included with the Spark for improved accessibility and driving.
The Chevrolet Malibu is the next vehicle on the list. We have a car with greater power after switching from a hatchback to a mid-sized sedan, yet it still manages to achieve some outstanding mpg numbers. The vehicle's 1.5-liter, 4-cylinder turbo engine generates 160 horsepower. While travelling on the highway, it can still achieve up to 36 mpg, and in the city, it can achieve up to 29 mpg. Given the performance that this vehicle has, these numbers are remarkable.
The Malibu is a very appealing car. It still holds up well, especially given the market's current lack of recently released vehicles. The car is fully connected thanks to its 8-inch infotainment system, which supports both Apple CarPlay and Android Auto. Users may effortlessly synchronise their mobile devices with the car and drive worry-free. Additionally, the Chevy Malibu incorporates ten airbags to increase passenger safety.
Chevrolet Volt
The Chevy Volt is a good option if you are interested in an electric vehicle, which is one of the fastest-growing segments of the auto market. The Volt is perfect for drivers for whom gas mileage and fuel costs are a concern and is primed to defy expectations for the electric car category.
Despite preferring a vehicle with high gas mileage, individuals need a car that they can depend on, and the Volt gives that thanks to its 420-mile range on a single charge and 53 pure electric miles, according to the EPA. Chevrolet also expects Volt customers to charge their cars frequently and drive 1,000 miles between fill-ups. Modern safety features make the Volt and the majority of Chevy vehicles incredibly safe.
Chevrolet produces some amazing cars in a range of different categories. They have everything, from large trucks to svelte sports cars. However, there are also affordable high gas mileage cars in New Braunfels for car consumers. The Chevy Spark, Malibu, Volt or Trax are all excellent choices if you're looking for a new or used car and getting the best gas mileage is your top goal.