3 Vacation-Ready Vehicles in New Braunfels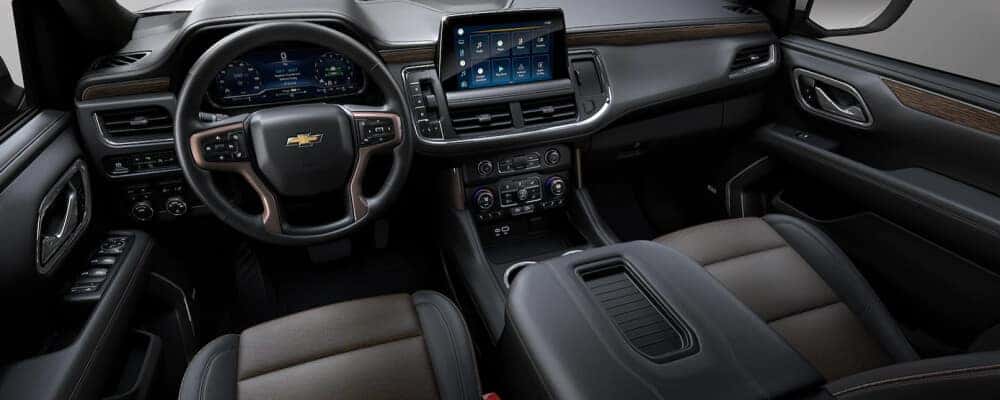 Summer has arrived. With kids at home and families having a lot of time on their hands, a lot of plans are in the works for road trips or a host of other activities. One of the most crucial elements in the planning process is having a vacation-ready vehicle. Whether it is a New Braunfels new car or your existing vehicle that you want to prep, there are some important aspects to consider for families looking for a great adventure this summer.
A vehicle in optimal condition and having the capability to tackle the terrain that you are planning to take it on can make all the difference. You might be looking to purchase a new car this season for all the activities ahead. In this case, it is essential to have a list of things that are recommended when selecting a vehicle. Things like gas mileage, towing capacity, off-road abilities, seating and tech, all have a role to play in determining which car is vacation-ready.
Here are our top three picks for vacation-ready vehicles in New Braunfels:
When it comes to being prepared for a road trip, the 2022 Chevrolet Traverse is difficult to challenge. Even in the third row, there is a ton of room for passengers. With the ability to carry at least eight people, large families and groups of friends can easily travel long distances. The Chevrolet infotainment 3-plus system with an 8-inch touch screen offers smartphone connectivity including both Android Auto and Apple CarPlay with wireless connections, more USB ports, and a Wi-Fi hotspot for entertainment.
The vehicle is efficient on fuel and is loaded with a diverse range of safety features. In ideal conditions, a New Braunfels new car 2022 Chevrolet Traverse offers 18 miles per gallon in the city while as much as 27 mpg on the highway. The vehicle offers everything that you'll need for a comfortable vacation trip that you may be planning with the kids or a group of friends. It ticks all the boxes and more with safety, tech, seating and affordability.
2022 Chevrolet Tahoe
When making travel arrangements, spacy SUVs make a lot of sense, and the 2022 Chevrolet Tahoe is an excellent option. With 37-inches of legroom, it is as roomy as an SUV can get. The additional 3-row seating helps you carry more people than normal for greater fun and excitement. The first two rows are comfy for all-day use, but it's definitely advisable to keep youngsters out of the third row. With a maximum 420 horsepower, the vehicle packs a punch when it comes to conquering a variety of terrains.
The Tahoe is a brilliant car to take on a vacation due to its impressive safety features. The gas mileage numbers for the New Braunfels new car are also impressive. It gives up to 14 miles per gallon in the city and about 20 mpg during highway driving. The car has a refined cabin with a cushioned ride. The interior is also loaded with a lot of standard features and having options like Magnetic Ride Control provides tremendous travelling experiences.
The Chevrolet Suburban of 2022 is prepared for your longest journey. Compared to other vehicles in its class, it includes more standard driver aid functions, such as rear cross traffic alert. Additionally, it has magnetic ride control and a four-corner air ride adaptive suspension. Even with a conventional 6.2L EcoTec3 V8 engine, the vehicle is capable of average 14 miles per gallon in the city and as much as 20 miles per gallon on the highway.
The Suburban performs superbly on all fronts. With a 10.2-inch touch screen that is larger than most competitors' panels, it gives convenient access to your apps. With motorized seats in the second row, the vehicle has the capability to seat nine passengers comfortably. The vehicle is also one of the most handsome on the exterior amongst the line-up so if you are one who considers aesthetics when buying a New Braunfels new car.
Contact Us to Schedule a Test Drive Today
Vacation-ready vehicles include a lot of things. For a car to be considered effective for a trip carrying 3 or more people, certain things matter significantly. Does the New Braunfels new car have a comfortable seating capacity for all the members? Does it have a good entertainment system that can keep everyone engaged on a long trip? Does it have the mileage numbers to stay budget friendly?
All these questions should impact your purchase decision. These factors can also shift based on personal preferences like where you are planning to go on vacation and more. At the end of the day, making sure that you have a car that ticks all the boxes is vital because setting off on a trip with a vehicle that is not up to the mark can become a hassle.